Welcome to MakeHerMarkllc.com!
We are so pleased you stopped by to learn a bit more about our company and about us.
We started our business in early 2017 with our first renovation project - a small 2-bedroom 1 bath brick home with a ton of character. It was so fun bringing that little house back to its former glory with some modern updates. What we enjoyed, even more, is seeing the new homeowner so happy in their new home.
We caught the bug and since then we have both left our corporate jobs and embarked on this new adventure together. While the core of our business is finding properties in need of some TLC and bringing them back to life with a design that speaks to us and honors memories and preserves character, we have also branched out to client renovation and construction design. It only made sense to offer to others what we do for ourselves. We love it and we love to leave our "Mark" behind.
Thank you for visiting. Our hope is that you received some design inspiration and would love to see what we can do to build on that inspiration either in your current home, your new home, your future home, or just want to see what we have coming on the market soon. It's our passion to make the experience working with us fun, productive and enjoyable and the finished product better than you ever expected.
-Traci & Todd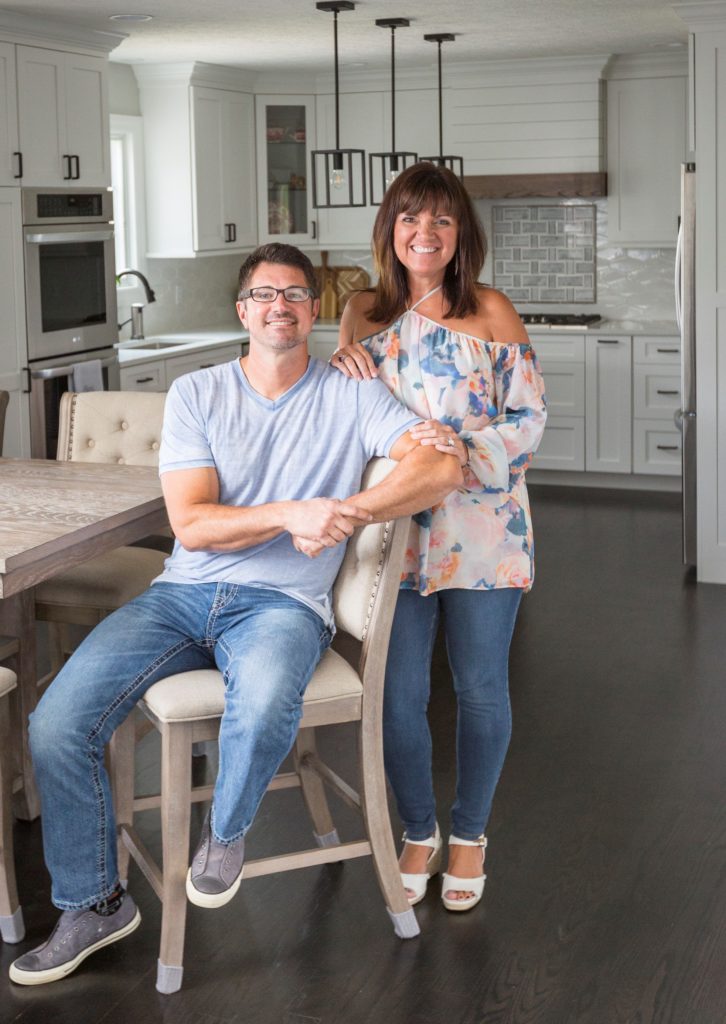 A little about us…
Traci grew up in Kentucky, attended the University of Kentucky (YES she is a UK sports fan just don't hold it against her) where she earned a degree in Accounting and then her MBA from Xavier University after she moved to the Cincinnati area in 1992. She has held a variety of non-profit and high-level Finance positions in various corporations across Greater Cincinnati.
After 25 years in the corporate world, she made the decision to start her own business with Todd and pursue her new real estate passion full-time and has enjoyed every minute of it. She loves the sales and acquisition part of the business as well as the construction design and finishing. She's not afraid to get her hands dirty either.
In addition to work, she spends time as the Board Chairperson for the Leukemia and Lymphoma Society's Tri-State Chapter, raising money to cure all cancers. She has been touched by the disease way too much over the years not to fight that battle.
Todd grew up in Illinois and moved to the Cincinnati area to attend Northern Kentucky University on a soccer scholarship. He has never left. Todd also earned his undergraduate degree in Accounting and then his MBA in Finance and Real Estate from the University of Cincinnati. He was bitten by the real estate bug many years ago. His first renovation project was in 2006 on a house in Oakley.
All stands to reason since he comes from a long line of builders and architects. While he spent years working behind a computer, Todd also loves the hands-on work and sweat when bringing a house to life. His passion and pride show through in the quality, creativity, problem-solving, and the unique touch he brings to everything he does.
When not working, researching future projects, and learning about beautiful architecture everywhere he goes, Todd still enjoys soccer and traveling with Traci and family. Experiencing new places and old places he loves will never get old.
Together, their almost 50 years of corporate and financial experience and their partnership in business and in life gives them a unique approach to growing the business, working with clients, and designing spaces.
Contact Us Today & See What 'Home Designed Refined' Means for You